Join a group today! Please contact Pastor Keri Schmidt to help you find just the right group for you.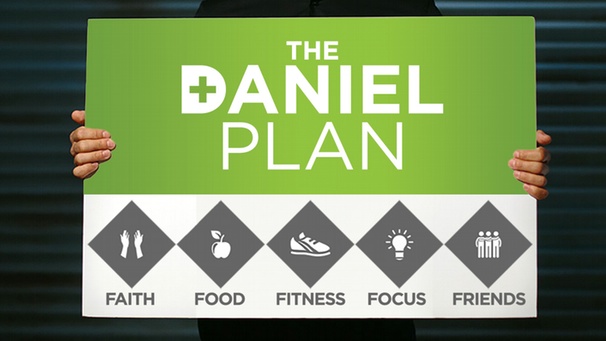 The Daniel Plan: 40 Days to a Healthier Life This small group is led by Pastor Jean Schafer.  This is a small group study and lifestyle challenge.  Group members will make new connections between their faith journey and their want to adopt a healthier and cleaner lifestyle.   Please contact Pastor Jean  with any questions. To Register for group, click HERE
Tuesdays in the Fall and Spring from 10:30am-12:00 noon at the church. Don Prince will facilitate the study. You don't have to be a Bible scholar. Just come with a desire to learn. No lecture… just great conversation about applying the Bible to our everyday lives.
Men's Prayer and Conversation:
This group will meet every other Saturday at 7:00am. All men as invited to meet at the Heit Center for coffee, prayer and conversation. For questions about this new group, please email Pastor Keri Schmidt.
NEED A LITTLE MORE JOY IN YOUR LIFE? This group meets every other Tuesday at the church. Pastor Carol leads this fun and energetic group. Make new friends while letting the Bible speak to your life.
Mom's are invited to come and gather together the second Friday of each month for food, fellowship and faithful conversation. This group is intended to connect mother's for relevant discussions on parenting, coping, relationships, and more. Each month is a new adventure, so you are encouraged to join in at anytime. Please contact Pastor Keri Schmidt with any questions.
Some fun for the whole family! Bring the entire family for a fun night at church. The fun begins on 1/31/16 at 5:00. Children are invited to go to choir and rehearse for the upcoming Children's musical. Parents and adults are invited to a small group during that time when we will laugh, talk and enjoy getting to know each other. At 6:00, everyone is invited to a potluck style dinner. Youth ages 6th grade through 12th grade are invited for fun, games and meaningful fellowship in the Lifeline! Youth Group. For more information about Family Nights, please contact pastor Keri Schmidt .
This special group is designed for parents of teenagers. Pastor Jean will lead this group beginning Mid Feb, 2017 at 7:00pm with a discussion topic to TBA.
A group of faithful, mature adults who enjoy gathering together for Bible study, prayer and fellowship. This groups meets on Wednesday nights at the church. If you are looking for a group of faithful friends, this is the group for you!
This group has a special mission to visit homebound, sick and elderly members of our church and community. This team of compassionate people deliver flowers and cards throughout the year as well as share in communion, prayer and conversation with those who for health reasons are unable to attend church regularly. If you would like to participate in this group, or would like to add your loved one to the list of those visited, please contact Pastor Carol Betts.
A faithful group of senior adult women who gather once a month for fellowship, devotion, prayer and service.