A family of believers seeking the truth and the life
If you have a heart for worship and a soul for music, then the Chancel Choir is the group for you. Each week from September through May, with direction from Dr. Michael Martin, the choir brings creativity and beauty into worship. Whether the song is slow groove gospel, a traditional Latin hymn, an up-tempo arrangement or a soothing choral melody, this choir elevates the worship experience each week. In addition to weekly worship, the choir also performs a Christmas special and a Palm Sunday Cantata.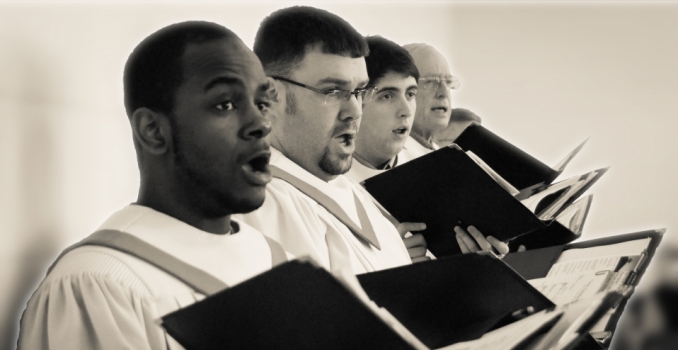 Take our music survey! Print out the form below and bring it with you to church Sunday.
This group practices every Thursday evening from 7:00-9:00pm. For more information on how you can join in the fun, email Director Mike Martin.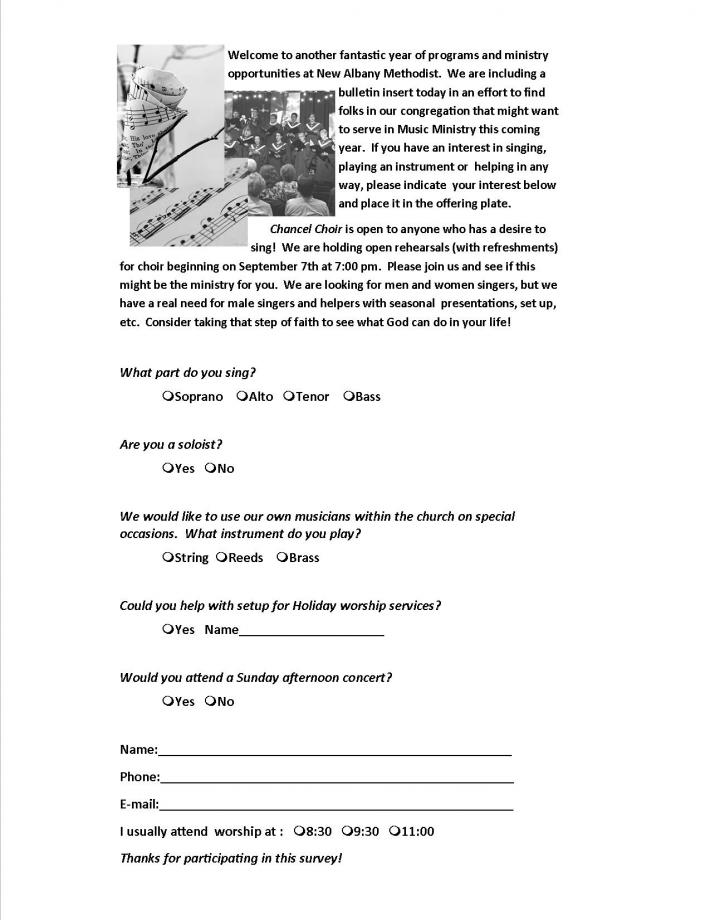 A wonderful group of faithful ringers! Our Handbell Choir is simply the best. Full of people who love to make music and laugh together, it is a wonderful place to connect in this family of faith.
This group practices on Thursday evenings at 6:00pm and play for pre-scheduled worship services and special holiday services. For more information about how to join in the creative fun of this group, email Pastor Carol Betts.
Our Choral Scholars ministry benefits both the church members and music students enrolled in local universities. Selected students experience a church family while singing in our choir. In addition to vocal contributions, scholars find a vibrant fellowship with lasting benefits. Several have held their senior recital in our sanctuary, because scholars have great support from choir members and the congregation. Our scholars develop vocal leadership skills, learn many traditional church hymns, and participate in two full worship services each week in addition to the weekly choir practices on Thursdays.
Scholars bring youthful enthusiasm that energizes our members of the choir. Personal relationships between students and choir members is another common result, as the choir members enjoy taking the students under their wing. Choral scholars commit to a full choir year. Several choose to participate multiple years.
How it works: Select music students participate in our two traditional worship services and practice with the choir on Thursday evenings. Students are given a stipend which helps with transportation costs from three universities: Capital University, Otterbein, and The Ohio State University.