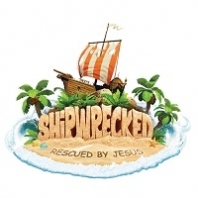 2 Sessions: Evening Sun, June 24 – Thurs, June 28 Preschool (ages 3 1/2* – Starting K): .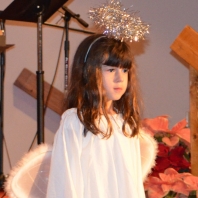 Low Stress Christmas Play
Want your child to be a part of telling the greatest story– the story of Jesus' birth?
Our Mission for Children's Ministry
Jesus said "Let the little children come to me, and do not hinder them, for the Kingdom of God belongs to such as these." Here at New Albany Methodist, these words are the foundation of our Children's Ministry. Pastor Amy Wood and her faithful volunteers celebrate every child. Whether at Sunday Children's Worship, Vacation Bible School, Christmas Camp, the Easter Egg Hunt, Trunk or Treat or any of our other many exciting events, children are taught over and over again about a loving and accepting God. Come and let your child experience the unconditional love of God.
Sunday Mornings for children
Families are invited to attend any of our three worship services. Nursery care is available at all services for infants through 3 years old. Though children are welcome to stay in the service with their parents, during our 9:30 and 11:00 AM services all children ages 3-12 are invited to participate in a Children's Worship program. This program is led by Pastor Amy Wood. Each week children are given the opporutnity to worship and learn about God in ways that encourage their creativity and energy. For more information about Sunday mornings for children, please contact Pastor Amy Wood.