Who: Grades K-6
When: Sundays, 9:30 a.m. and 11 a.m.
Each Sunday, our children worship together in a service designed just for them by Pastor Amy, our Children's Pastor. We begin with all children (preschool and elementary) together for a time of praise and celebration. Then, our small age-related groups move into a time and space that allows them to experience the Bible story in a developmentally appropriate way through crafts, games, drama, and more.
Check Out a Sample of What We've Done in KidMin: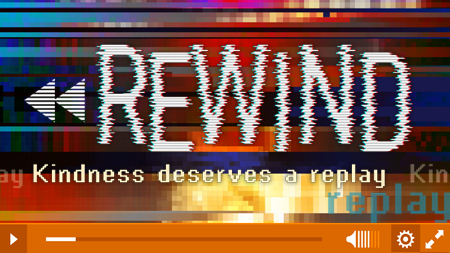 Bottom Line: Be kind to others because God is kind to you.
Memory Verse: "Do to others as you want them to do to you." Luke 6:31, NIrV
Life App: Kindness—Showing others they are valuable by how you treat them
Basic Truth: I should treat others the way I want to be treated.
CLICK HERE FOR A SAMPLE OF THE MONTHLY PARENT CUE OF ACTIVITIES TO DO WITH YOUR CHILDREN.
Miss church or just want to see what we are studying? Click here for this week's story.