Low Stress Christmas Eve Play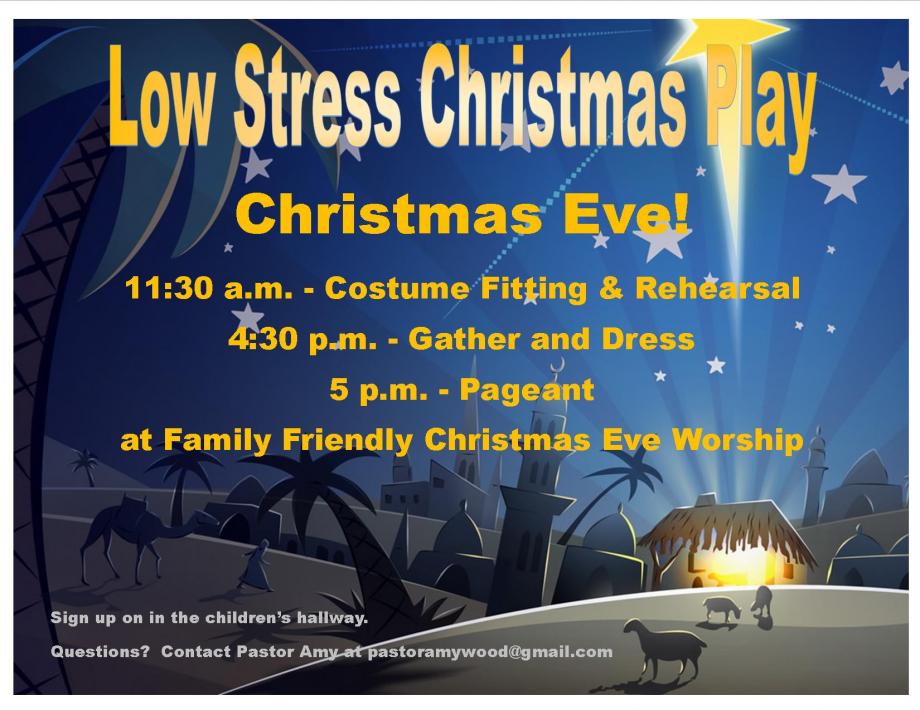 Want your child to be a part of telling the greatest story-- the story of Jesus' birth? Don't have time for endless rehearsals?

Be a part of our annual tradition!

Christmas Eve Schedule:
11:30 a.m. First and Only Rehearsal (1 hour only)
Our loving adults will help your kids find a costume (provided) and walk through this informal telling of the Christmas Story.

4:30 p.m. Time to Dress!
Return at 4:30 to get into costume and prepare for the fun!

5:00 p.m. Family Christmas Eve Candlelight Service with our Low Stress Christmas Play
5:45 p.m. Head Home!
Have questions? Click here to contact Pastor Amy.