Every week at New Albany Methodist, teens in grades 7-12 are invited to participate in high energy, unpredictable and meaningful fun. Whether you're in middle school or high school, New Albany Methodist is the place for you to meet friends, grow in faith and make a difference.
Confirmation
Next Class Starts September, 2018 … is an opportunity for teens to continue their faith
Youth Mission and Service
Help fill Flood Buckets with cleaning supplies Use signup genius
Lifeline youth group 5-7pm Sunday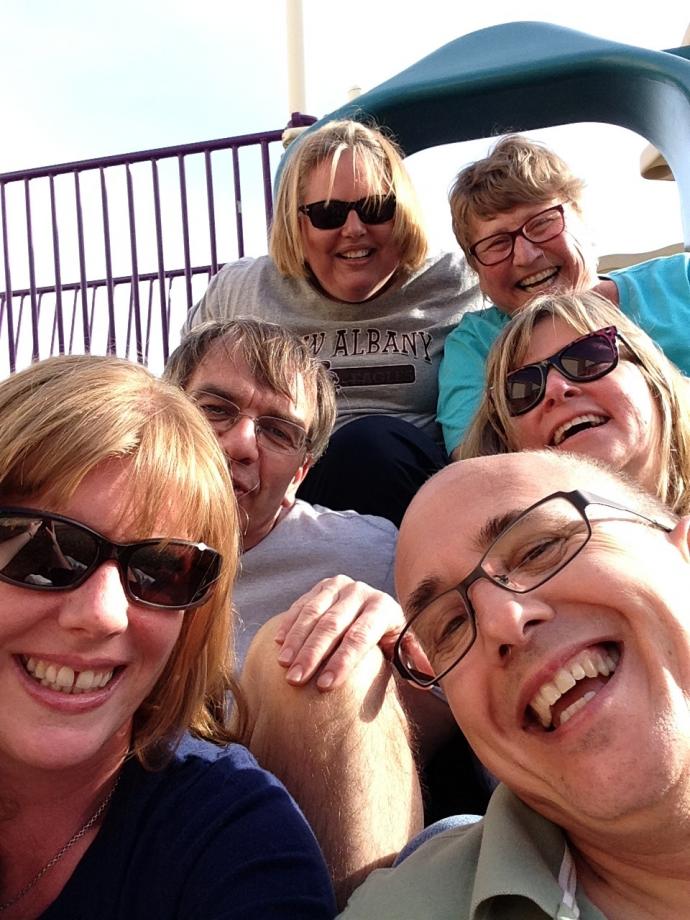 Youth Happenings memo
Download youth calendar here. 2017-18 Youth Schedule
Top row: Donna Wieneke and Pastor Jean Schafer; Middle: Kim and Emily Doran; Bottom Row: Lisa Kelly and David Stewart
Health and Medical Consent Form
Each youth must have a Health and Medical Consent Form on file with the youth pastor. This form must be updated annually to insure the safety of each youth. Thank you!
Forms can be brought in to church or emailed to Pastor Jean Schafer.