To Register...click on the button above labled face to face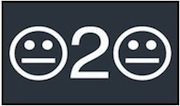 Face to Face is a time to build strong relationships that will help teens weather through some of the trials of middle school life.
Activities include: Group Talks, games, after school snack, ministry with ADENA, and baking for various ministries.
Age Group

: 6-8th graders
Day of the Week:
Thursday
Time:
Approximately 2:45 - 4:15
Carpooling can be arranged for New Albany Middle School students.
Gretchen Doyle will pick up youth in the Middle School parent pick up loop.
If you want to carpool it is important to contact Pastor Jean at 614-354-6631 or
schaferjean75@gmail.com.