Middle School Youth Group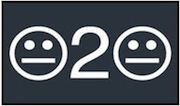 Face to Face is a time to 
build strong relationships
 that will help teens weather through some of the trials of middle school life.
Activities include:  Group Talks, games, after school snack, ministry with ADENA, and baking for various ministries.
Age Group:
6-8th graders  with HS students as leaders.
Day of the Week:
 Thursday
Time:
 Approximately 3:00 – 4:30
Students can walk or Carpooling can be arranged between parents.
We will not meet when School has early dismissal or cancelled school
Questions?: contact Pastor Jean at 614-354-6631 or schaferjean75@gmail.com.