Down load Trip deadlines HERE

Click here to register and pay for Slidell, LA. trip and Transformation Zone mission trip in Marysville,OH.


Current Newsletter here

2016-2017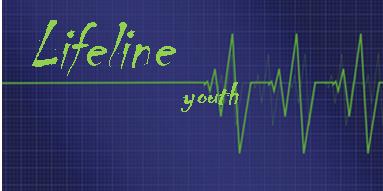 Sundays: 5-7 pm
Grades 6-12
Join us for Worship, Games, Message and Small Groups

Our Mission for Lifeline Youth Ministry: is to live a full life of wonder, discovery and passion in and through Christ

Middle School and High School teens are not only taught that God's love is real, they are encouraged to apply what they learn to their everyday lives. Pastor Jean Schafer leads the teens through real and practical ways to live as a Christian at school, home and in the world. Through Sunday morning classes, weekly youth group gatherings, mission trips and special events, teens are equipped and encouraged to develop and grow their own individual relationship with God.
2016-2017 Theme and messages
Led to Lead
1 Timothy 4:12-14
The Message (MSG)
11-14 Get the word out. Teach all these things. And don't let anyone put you down because you're young. Teach believers with your life: by word, by demeanor, by love, by faith, by integrity. Stay at your post reading Scripture, giving counsel, teaching. And that special gift of ministry you were given when the leaders of the church laid hands on you and prayed—keep that dusted off and in use.

Maybe not California
but definitely Louisiana and Transformation Zone

Embrace the journey, Whose the Guide: Siri, Google Maps?
Know who you are next to.
Snack for Lifeline

: Sign up online
http://signup.com/go/Z5rdoe
snacks: any finger food that is crunchy, salty, healthy, or sweet