Global Year Round Missions
Help Fill Flood buckets for Cleanup caused by Harvey and Irma
Click HERE to download the "bucket list".
Choose to make one bucket or bring in items to the church to help fill buckets.
Be a part of a medical mission and/or a construction team
We are partnering with Manos Juntas Mission in building an orphanage/school November 2017
Members of the 2017 Team:  Dr. Carl Schmidt, Dr. Joel Wood, Helen Pestel, Steve Stadler,
Dr. Evan Beane, Paramedic Dave Stewart, and Pastor Jean
How can you help?
Pray, collect old prescription glasses, or gather toiletry items.
make a donation to the orphanage.
Our goal:  to raise $2000
Buckeye Candy sale supports the orphanage, too
Other global mission opportunities…
Imagine No Malaria. We are proud to support this dynamic and effective ministry through the global United Methodist Church. Throughout the year, we raise money to aid in the fight against Malaria. Through the education, better medical intervention and the distribution of bed nets, this program has lowered the death rate of this illness by 50% in just a few short years.
Operation Christmas Child This is a great opportunity for families to be in mission together. Each year, just before Thanksgiving, we fill shoeboxes with small gifts, school supplies and other items and donate them to needy children affiliated with Operation Christmas Child. The objective of the program is to demonstrate God's love in a real and tangible way to children in need. We will collect our boxes in November each year.
Cap hats for US Troops overseas.
Blankets for Children's Hospital
Summer Mission Opportunities – Plan for 2017
Jamaica Ministry through CSI ministries. Youth and adult volunteers travel to Jamaica for a week of service, building houses and hosting VBS and more.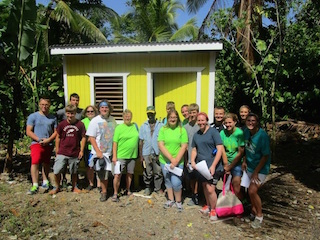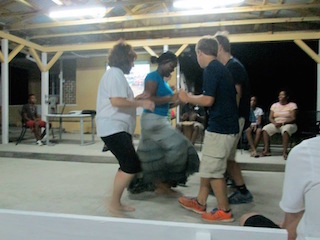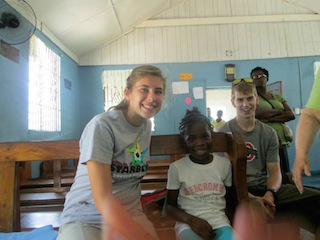 Mountain Top: Mission opportunity in rural Tennessee.
Jackson Area Rescue Ministry — An outreach ministry through the General Board of Global Ministries of the United Methodist Church