Serve the Community
Kairos Ministry
Next Walk is October, 2019
Sign up to pray and add a link to the chain, or bake homemade cookies (more details to come) An ecumenical Christian ministry designed for use in men's, and women's correctional institutions.
Purpose: to nurture strong Christian communities among the residents. Method: starts with a 3-day short course on Christianity – called a "Walk" – that is held twice a year (May and October) Follow up: Small group Bible studies held weekly for prayer and spiritual growth Team Volunteers: each walk needs clergy and laity who have previously participated in an Emmaus or other spiritual renewal retreat. Contact Kim Doran kimdoran87@gmail.com for details.
Year Round Mission
Looking for Volunteers for the ESL ministry! Calendar September through May – Monday & Thursday evenings from 6-7:30pm.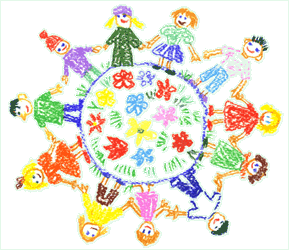 ESL Hispanic Ministry offers free conversational English classes beginning in September and running through May. Classes are at Whitehall UMC.
2 opportunities to volunteer:
1) Help teach adults learn conversational English. Volunteers are needed to help move adults through a set curriculum on conversational English.
2) Help provide a safe place for the children of the ESL student during class.
Volunteers are also needed to provide safe childcare and homework assistance while the children's parents are in class.
Sign up to volunteer using Sign-Up Genius…
http://www.signupgenius.com/
Be a Volunteer for the ESL ministry: for those adults whose first language is not English Their goals? For many it is to help their school-aged children to be successful.
Help with childcare or assist in adult English classes. Calendar Monday and Thursday evenings from 6-7:30pm.
Sign up to volunteer using Sign-Up Genius…
click on link and then join signup genius with your email. You will then be directed to the ESL signup sheet.
Serve God, Serve the Community
Join us on the first Sunday of every other month as we prepare, serve and share a meal with the homeless residents of Faith Mission.
Habitat For Humanity
Sign up to build on line: nahabitatpartnership@gmail.com
Bring water to site
Weather line for cancellation 614-422-4828 ext.7039 Age 16 and older
Westerville Estates Community
— coming side by side with the children and adults of the community.
Tutoring on Wednesdays from 3:30 – 5 pm
The Open Shelter of Columbus
— Help us prepare and deliver over 100 lunches for the homeless.
New Albany Hunger Alliance
— Bring in canned goods and loose change and add it to the grocery cart in our lobby. All collected items are donated every month. You can help by donating items and by delivering the items to them as well.
30 Hour Famine
— The New Albany UMC youth group partners with area youth for a weekend immersion experience. During these 30 hours, youth learn about local and global hunger and how to be an active agent for change to this terrible problem. This retreat is held in the spring. Spring 2020 date is TBA.